My little baby Jackson started kindergarten last week.
He missed the first two days of school because we were in the process of moving, but he jumped right in as soon as we got here and didn't miss a beat.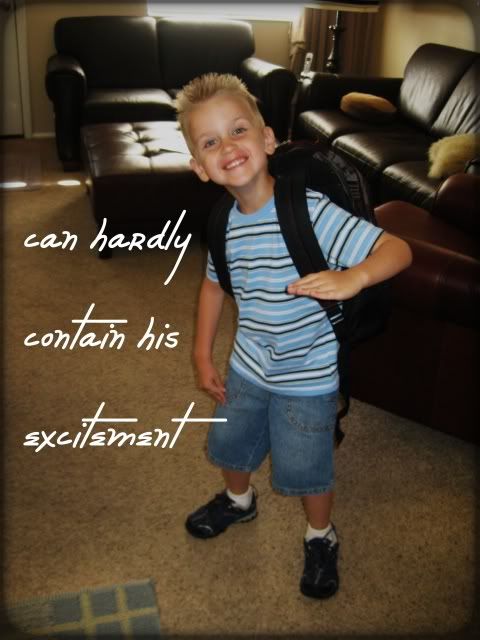 The only draw back to him starting Kindergarten is that I feel old, and Payton feels abandoned when Jackson leaves him for school.
All in all though, it's been a smooth transition and we're all doing great.