Jackson and his cousin Paige are the same age and they are really good friends. We went up to visit her this weekend and when we pulled up to the house Paige came running out to us and tackled Jackson when he got out of the car. They were tied at the hip the whole weekend.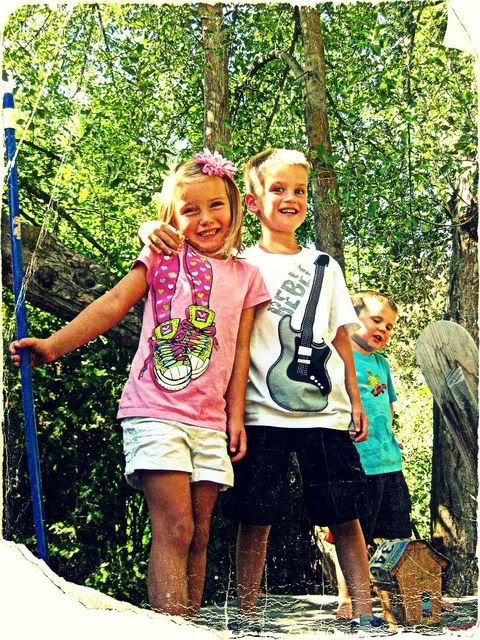 On Saturday Paige came down and handed me this picture.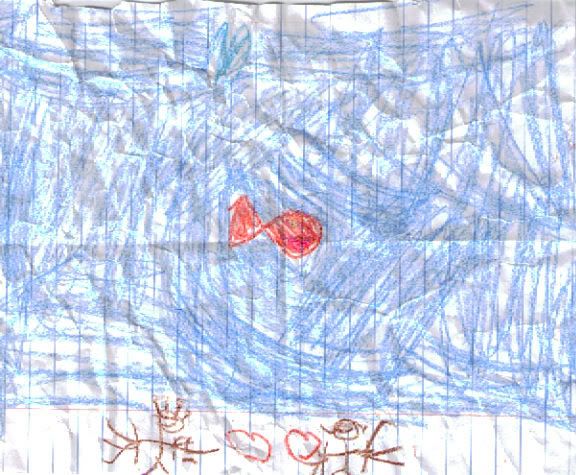 I thought she made it for me, her dear old Aunty. I saw the hearts between the two people I assumed were me and her. So I told her I loved it and asked her to tell me about it. She said, "
I made it for Jackson, but he said he'd only keep it if I stopped kissing him."
When I looked closer I did notice that the two people at the bottom of the picture were her and Jackson. Then I laughed because she clearly wanted to keep kissing Jackson since she chose to give the picture to me instead.
I love these kids.