My husband has been in Arizona since October so I was pleasantly surprised to have these beautiful flowers delivered today.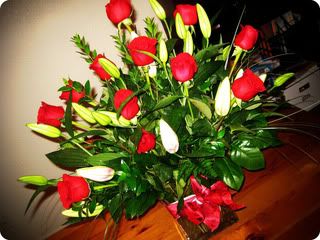 They were sitting on the table next to Payton while he ate his snack. He looked at me and said,
"Mommy, these flowers are beautiful. I bought them for you!"

I thought that was pretty smooth for a two year old.
So......Happy Valentines Day to all of you!