Last weekend we were lucky enough to get a visit from my brother John and sister-in-law Tracy. They just spent a year in Iraq so to say I was excited to see them would be an under-statement!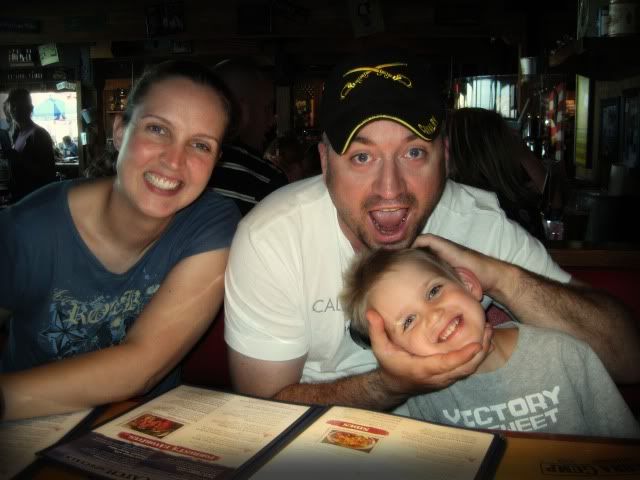 We had so much fun with them going to the Aquarium and to the Santa Cruz Beach Boardwalk. It was beautiful up there despite the raging forest fire. The boys scored some sweet shades and went on pleny of rides (pictures to come soon).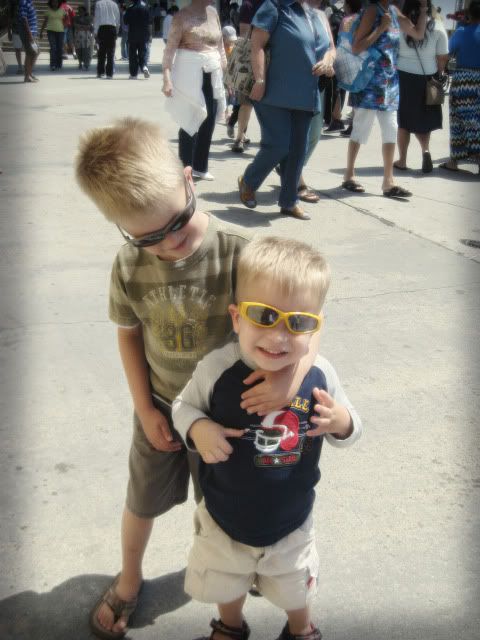 I also took advantage of my brothers skills with Garlic and he made some of the best garlic cheese bread I've ever had in my life.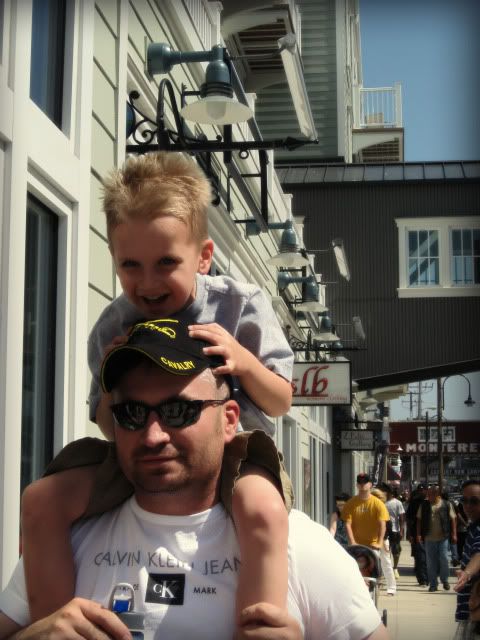 We are so happy you guys are home and extra happy that we got a visit from you!!!