Jackson officially started 1st grade!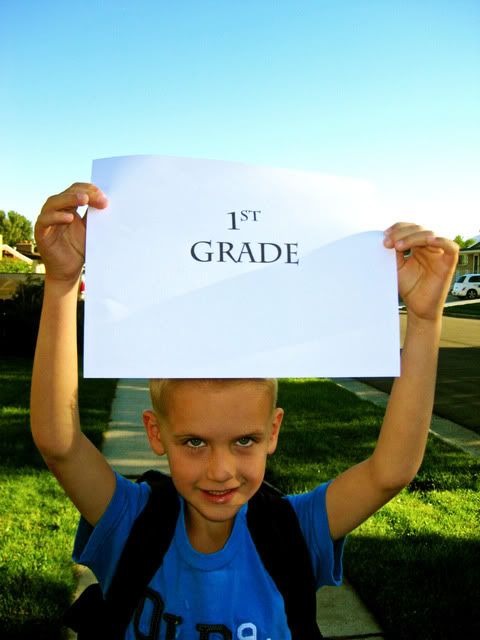 It was an exciting morning. We went to his friend Izac's house in the morning so we could all walk to school together. The boys were so excited that they ran the whole way there. We couldn't keep up with them.




The three boys (Jackson, Braxton & Izac) were all in the same class last year and the cute little McKenna was in the other afternoon class. Me and the other mothers of these cute kids are besties, so naturally the kids are on a semi-bestie basis. (I love this picture because Payton looks so cute there in the corner of the picture.)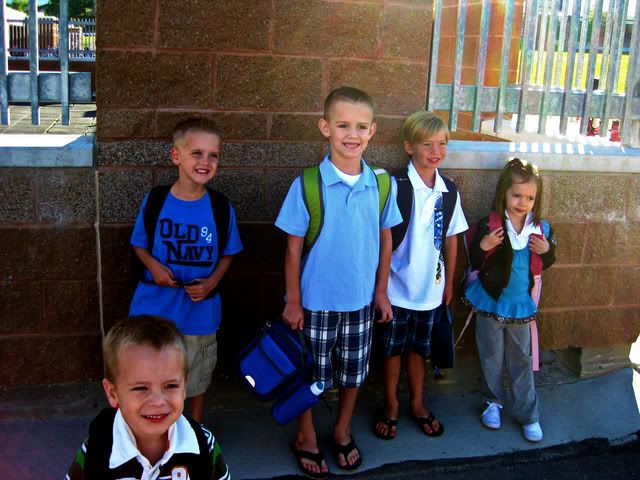 After school Jackson ran to me, hugged me, then jumped up and down while he told me that "first grade is awesome!"




Payton really missed Jackson, and I think deep down inside Jackson missed Payton too. I think this picture says it.